What is Manual Therapy?
As the name suggests, Manual therapy is delivered at the hands of a Physiotherapist. These are specialized techniques mastered by physiotherapists to achieve desired results in the functioning of the human body. The techniques of manual therapy need great precision as minor errors can have debilitating effects. The skill is developed over the years of practice. Some of the techniques that have been practiced over years and have proved beneficial are soft tissue manipulation, massage, Maitland's and Mulligan's mobilization techniques, McKenzie, Cyriax manipulations, HVT, neural mobilization, etc.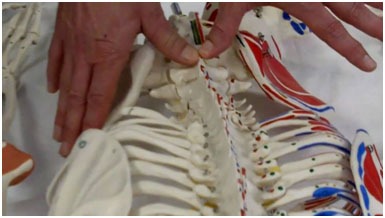 We at PAIN-FREE PHYSIOTHERAPY CLINIC practice all of these techniques and a lot of patients have benefited since the clinic was set up, rather, we would say manual therapy distinguishes us from other clinics. Dr. Roshan Jha (PT) is specialized in dealing with sports and orthopedic cases manually with the least use of modalities. Contact us for any detailed information.
Maitland Cervical Mobilization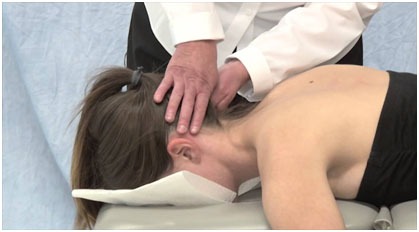 Manual therapy is skilled hand movements used to passively move the joints (Intra articularly) to increase the range of the joint and relief pain. It can be used to manipulate the soft tissue to improve tissue extensibility, break the adhesions within the muscle or in between the muscle and fascia, improve circulation, soft tissue relaxation, and relieve pain.
These Techniques can be used for lymphatic drainage, reduce swelling and release trigger points in muscles. Passive mobilization can be used to keep the joints moving to reduce the harmful effects of prolonged immobilization in bedridden cases.  Techniques like gliding techniques in the spine help in relieving pain and increase mobility.
HVT (high-velocity thrust) is used to relieve facet locking, mechanical faults, and tissue restriction. Neural mobilization helps relieve nerve-related pain in cases like cervical and lumbar radiculopathy (sciatic). It prevents adherence of nerve along its bed while it's compromised at one point i.e. entrapped.
In modern time's various manual therapy techniques like cranial and visceral osteopathy, dry needling, APBC, etc have come up.
Neural mobilization (Radial Nerve Mobilization)
Physiotherapists while implementing manual therapy should evaluate the patient properly to rule out whether it can be given to the patient or not. The selection or most appropriate technique is important to achieve the desired result in a quick time interval. Manual therapy done appropriately, gives results at times, in just one sitting.
Mulligan Mobilization Technique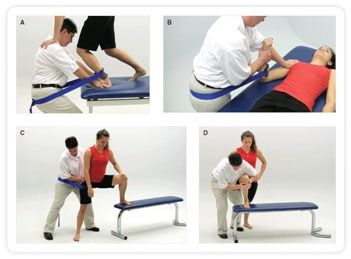 The indications for manual therapy as discussed earlier can be summed up into –
Decrease Edema,
Relief pain,
Relief spasm or swelling,
Increase the ability to move,
Prevent or remediate impairment in body functions and structures, activity limitations, or participation restrictions.
Enhance health, wellness, and fitness.
Enhance or maintain physical performance.