Is Visiting a Chiropractor Beneficial?
Most people may not consider a chiropractor's assistance when it comes to their health and sees a mainstream doctor who offers healthcare.
Should you visit a chiropractor, though? Here are some tips to help you decide whether to see a chiropractor or not.
What is a Chiropractor?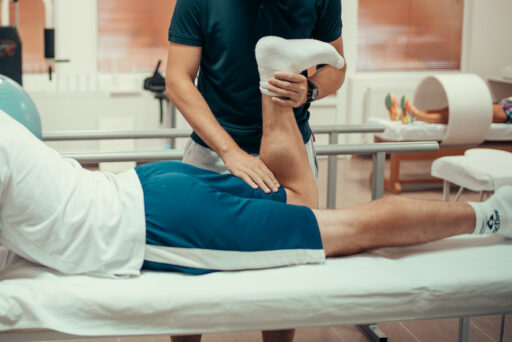 First and foremost, a chiropractor is not just any other health professional. In the context of health, a chiropractor refers to someone who treats those with spinal disorders and peripheral joints malalignment. Specifically, they treat misalignment of the spine, often by manipulating bones or manipulating your body into the desired position to eliminate the misalignment.
While this can be an incredibly tedious process, you are in control of the type of treatment you choose, from the type of manipulation to what your recovery time looks like.
As a result of spinal manipulation, it can improve or resolve many physical and mental conditions, body balance, and many systemic disorders.  In addition to spinal issues, chiropractors also treat those with neurological and musculoskeletal issues, for example, headaches or stiffness in the neck.
How Can Chiropractic Work for You?
A chiropractor's job is to alleviate the symptoms and pain of the patient. Not all chiropractors treat patients with the same modality. Some chiropractors are themselves physical therapists/physiotherapists or have physiotherapists associated with them. Some physiotherapists do bridge courses/fellowships in chiropractic/osteopathy or full-term diploma prior to offering chiropractic adjustments.
Chiropractors and physical therapists use similar principles to manage patients who have specific medical conditions. Chiropractors especially those who also hold a physiotherapist degree can do wonders in several cases and in many cases can help avoid surgeries.
Some physical therapy principles that chiropractors and physical therapists use in conjunction with chiropractic treatment are to relax the muscles and improve blood circulation, enhance nerve functioning to ease recovery from surgery, increase flexibility and allow muscles to heal. Other physical therapy techniques used in combination with chiropractic involve working on proper posture, exercises, and manual muscle release techniques to specific muscles to relieve muscle tension.
Research shows that chiropractic care improves function and stability, relieves pain, and reduces the risk of injury.
What are the advantages of Chiropractic care?
Chiropractic care relieves many health problems that you suffer from on a daily basis. A single Chiropractic adjustment session at times is so relieving that you feel instant back to normal. Like in our clinical observation many patients who were unable to straighten their back, unable to bend forward with tremendous pain, limping on a single leg, climb stairs with great difficulty, a stiff neck early morning on an unusual day were relieved in one go. Several disc bulge patients with radiating pain in their legs or hands were relieved in a couple of sessions. Lifestyle problems like sitting for hours on a desk and sedentary life give rise to several postural faults and aches and pains in different parts of the body, which a chiropractor eases out in a very simplified manner.
Studies have shown that chiropractic care can help treat a number of health issues including:
Pain
Improve muscle function
Balance
Stress, migraine
Anxiety, depression
Sports performance
Gym performance
blood pressure, blood glucose
hormone imbalance
Chiropractic can also play a role in improving your cognitive function. Some believe that the process of adjusting the body, mentally, stimulates the brain, giving you an increased awareness. One study even showed that chiropractic can help slow the onset of Alzheimer's disease and depression.
What are the disadvantages of chiropractic care?
While the initial adjustment may feel good, going through the process very often can cause an overreaction of the nervous system, causing stiffness, pain, and muscle pain in the long term. In addition, a chiropractor in the process of learning to manipulate the spine may leave the patient with permanent damage to the nerves that stimulate the muscles, causing long-term paresis/ paralysis of the muscle, pain, and chronic fatigue.
Along with this, some studies have shown that some patients, who visit chiropractors, do not experience the results they desire. This could be a result of the inability to achieve the desired adjustment of the subluxated/ misaligned bone. Some researchers have also found a lack of any pain relief for over two years after treatment.
How can you tell if a chiropractor is qualified?
You should be wary of any new doctor offering chiropractic treatment, as it may be an inexperienced chiropractor. Chiropractors are professional physicians who have done graduation/diplomas/fellowships from an approved school of chiropractic medicine and completed a number of years of studies and internships in specific specialties.
Conclusion
When you consult a chiropractor for help with your back pain, you are getting help with your head too. Chiropractors help people solve physical problems, help with mental and emotional distress and help you sleep better.
If you are in need of help with your back pain and would like to discuss your options with one of our chiropractors, call or visit us today at Pain-Free Physiotherapy Clinic.